MEET OUR INSTRUCTORS
Train with the best!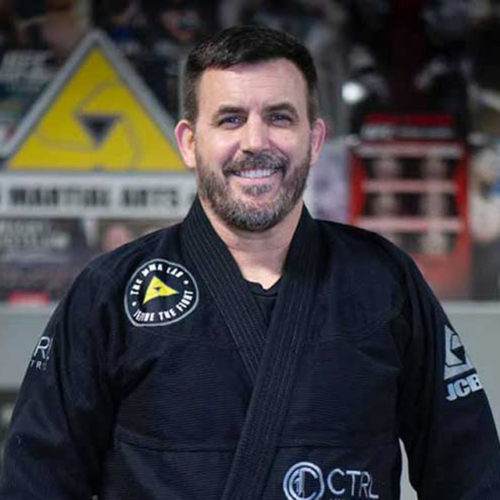 Head BJJ Instructor / MMA Coach of the MMA Lab Elite Fight Team
JOHN CROUCH
Head BJJ Instructor and Head MMA Coach of the MMA Lab Elite Fight Team. Black Belt and Professor under Royce Gracie. World-renowned MMA Coach with over 160 UFC fights experience. Trainer to the Special Forces, Navy Seals, DEA, and has conducted many law enforcement seminars.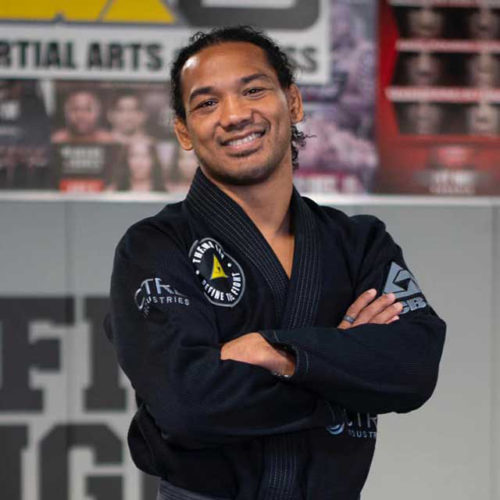 BRAZILIAN JIU-JITSU
BENSON HENDERSON
Former WEC and UFC Lightweight World Champion. BJJ Black Belt under John Crouch. Bellator Fighter and Jiu-Jitsu Competitor. Touted as the Greatest UFC Lightweight Champion ever.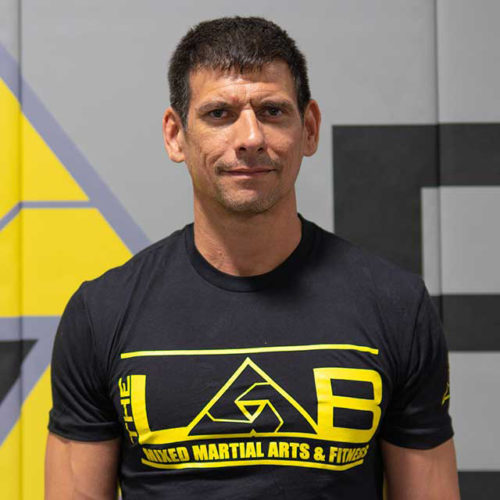 STRENGTH & CONDITIONING COACH
JARRET AKI
Jarret Aki is The MMA LAB's head strength and conditioning coach. He runs all the LabFit and strength and conditioning classes. Jarret graduated from ASU with dual BS Degrees in Psychology and Criminal Justice. He also has a BS in Athletic Training from Grand Canyon University. Working with a wide range of clientele is a great strength of Jarret's.  He is able to put together great programs for all levels of students, from the very inexperienced to professional athletes.  He is responsible for training The MMA LAB Elite fight team, and is a big reason behind the success they enjoy. Jarret has been with The MMA LAB Team since the very beginning and is the heart and soul of what The MMA LAB is all about.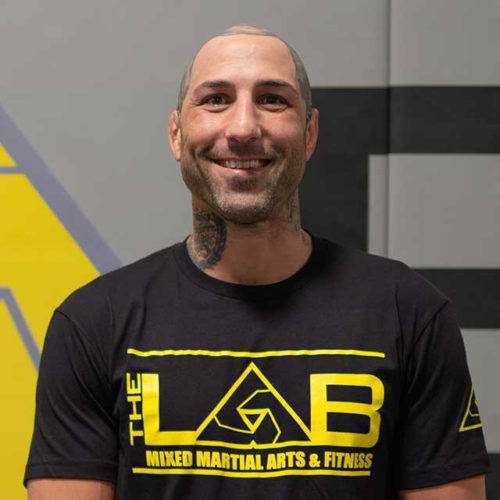 HEAD STRIKING COACH
ROB EMERSON
Robert Michael Emerson is an American professional mixed martial artist. A professional competitor since 2002, Emerson is also a veteran of Bellator MMA, the UFC, Pancrase, and was a cast member of The Ultimate Fighter 5. Emerson is currently the #21 ranked Bantamweight fighter in the United States according to Tapology.com. Brown Belt under John Crouch. Professional MMA Fighter (9-2).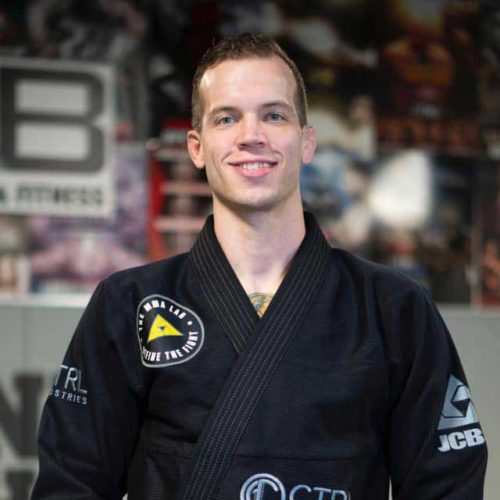 GENERAL MANAGER
JOE MURPHY
Joe Murphy is our General Manager here at the MMA Lab and is the cornerstone member to our staff team. He has exceptional customer service and communication skills and is a talented and passionate instructor. Joe is a black belt under John Crouch and teaches our adult No Gi classes in the evening. He has been teaching and training Jiu Jitsu for over 10 years and oversees all of our adult and youth martial arts training programs.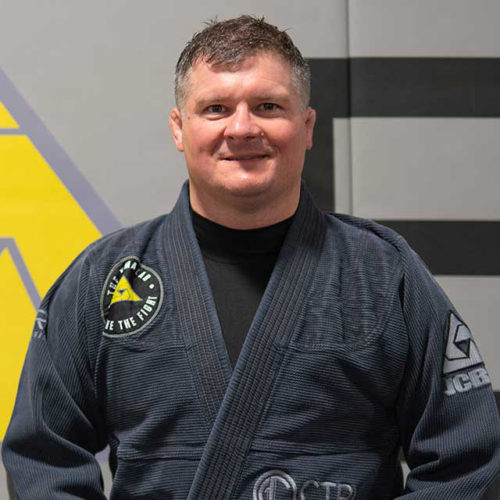 BRAZILIAN JIU-JITSU
CHRIS ZUBRYCKI
BJJ Blackbelt. Gold medalist at the IBJJF's Pan Ams and No Gi Worlds tournaments.
OFFICE MANAGER
SKYLER HOLLINGSWORTH
Skyler is our Office Manager and has been working at the MMA Lab for more than 7 years. In addition to helping our students select the best membership options available Skyler is also an ACE Certified Personal Trainer with a BS in Exercise Science from Arizona State University. He teaches many of our Strength & Conditioning and Labfit fitness classes and works one on one with Lab members to achieve their specific fitness goals.
STRIKING (BOXING INSTRUCTOR)
CLIFFORD JORDAN
Coach Cliff is an active professional boxing competitor with a passion for the sweet science. Growing up in Detroit taught him many things including how learning a sport like boxing can positively impact a person's life. Coach Cliff teaches both our adult and youth boxing classes and is a great mitt holder for private boxing lessons.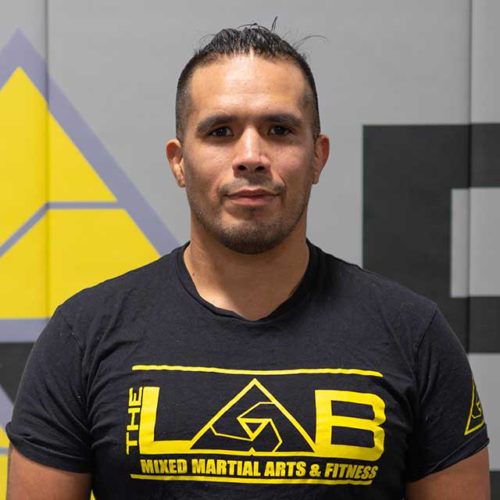 STRIKING
MIKE DE LA TORRE
Mike "DLT" has been training in Mixed Martial Arts since 2005 and has worked with some of the best coaches in the sport. Mike came to the MMA Lab with an established 9-2 professional record. Within 1 year of training under the Lab banner Mike was signed to the UFC where he recorded 6 fights for the organization. In addition to being a devastating and well-rounded striker DLT also holds a brown belt in jiu jitsu under John Crouch.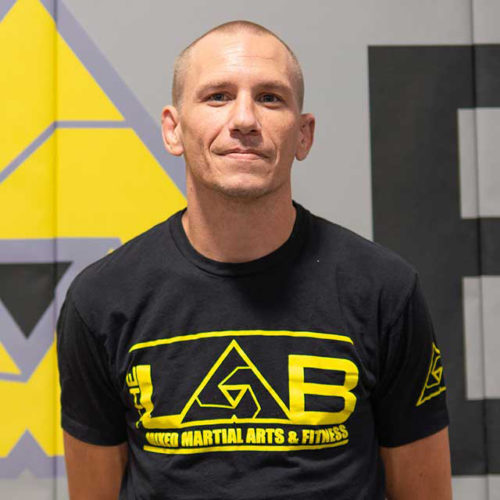 STRIKING
ADAM MARCONETT
Coach Adam has more than decade of experience training under some of the best striking coaches in the world. Additionally he holds a purple belt in Brazilian jiu jitsu and is an exceptional youth coach. Coach Adam is compassionate and patient. He is able to coach all levels from professional adult athletes to special needs children.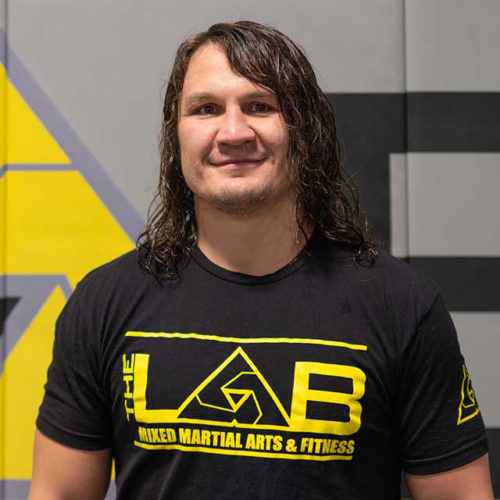 STRIKING (KICKBOXING)
DAVID MICHAUD
STRIKING ASSISTANT
CHRISTIAN PONCELON
YOUTH WRESTLING
MIKE HAMEL
Accomplished wrestler and Professional MMA fighter. Division II All-American, Multiple time freestyle and Greco state champion, multiple time USA wrestling western states placer, a member of Wyoming national team, and a national finalist! High School overall record of 184-16 including 2 state championship titles.
YOUTH WRESTLING
DYLIN DRIVDAHL
YOUTH WRESTLING
JAWAUN LEE
Born and raised in Pennsylvania, coach Jawaun brings more of that Midwestern grit to the mats with his wrestling experience. Coach Jawaun has been wrestling since a very young age and enjoys sharing his experience with other youngsters. He aims to provide them with the same positive influence that the sport has showed him.
YOUTH STRIKING
TOM COOPER
Coach Tom is another of our staff whose teaching experience extends beyond the mats. In addition to assisting in our youth kickboxing classes and competing in amateur Muay Thai fights, he is a full time high school English teacher and sponsors multiple after school clubs.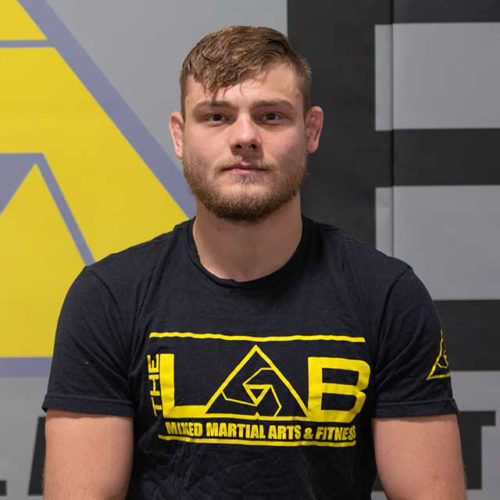 YOUTH WRESTLING
TRACE ENGLEKES
Coach Trace has an impressive list of credentials for both wrestling and coaching. He is a 5 time high school All American in both Greco and Folkstyle wrestling and is a 2016 Division 1 NCAA Qualifier. Before moving to Arizona to pursue his MMA career full time Coach Trace was the assistant wrestling coach at Northern Illinois University where he earned a master's degree in sports management.
YOUTH BJJ
OMUR COR
Brown belt under John Crouch and is also the owner and head instructor of Infinite BJJ and MMA in Anthem AZ, a JCBJJ affiliate school.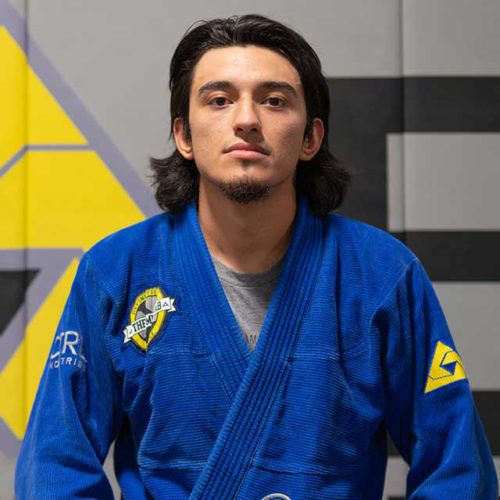 YOUTH BJJ
NIKO MORENO
Coach Niko is great with kids and is a dedicated martial artist. He holds a purple belt under John Crouch and has proven to be a great jiu jitsu coach as well as practitioner. Coach Niko takes pride in teaching technical jiu jitsu while instilling discipline and respect in our youth students.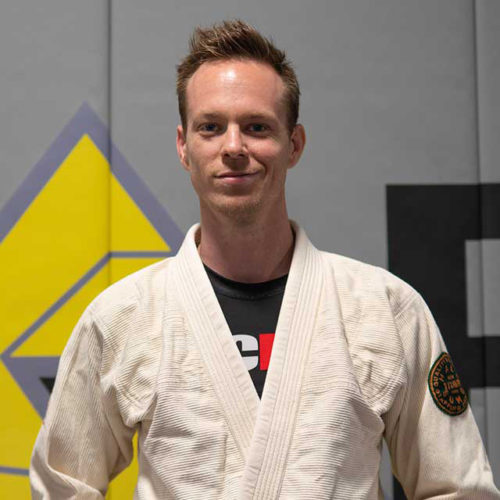 FUN FOR THE WHOLE FAMILY!
TRAIN IN CO-ED CLASSES
ALONGSIDE OUR UFC FIGHTERS, OR JOIN ONE OF OUR WOMEN'S ONLY,
FITNESS OR CHILDREN'S CLASSES
OUR SCHEDULE