Brazilian Jiu – Jitsu
Brazilian Jiu – Jitsu: Brazilian Jiu Jitsu is a self-defense system that focuses on grappling and ground fighting. BJJ promotes the concept that a smaller, weaker person can successfully defend against a bigger, stronger assailant by using proper technique and leverage.  The goal of the Jiu-Jitsu practitioner is to get the fight to the ground and apply joint- locks and chokeholds to defeat their opponent. While being a proven self-defense system for everyone, it is especially effective for smaller people, women, and children.
Striking
The striking arts are a standup form of combat that use punches, kicks, elbows, and knees as their preferred weapons.  Here at The MMA LAB we combine many of the striking arts into a comprehensive striking system.  Kickboxing, Muay Thai, Boxing and even traditional martial arts are blended together to provide our members with great technical knowledge and a fun workout. This unique combination is effective for competition, combat,  and is excellent for fitness conditioning as well.
Wrestling
Wrestling is a combat sport that involves grappling techniques such as clinch fighting, throws and takedowns.  The origins of wrestling go back 15,000 years, and represent one of the oldest forms of combat.  Takedowns and control are hallmarks of this great sport, and this has made wrestling an especially important aspect of modern mixed martial arts.
LabFit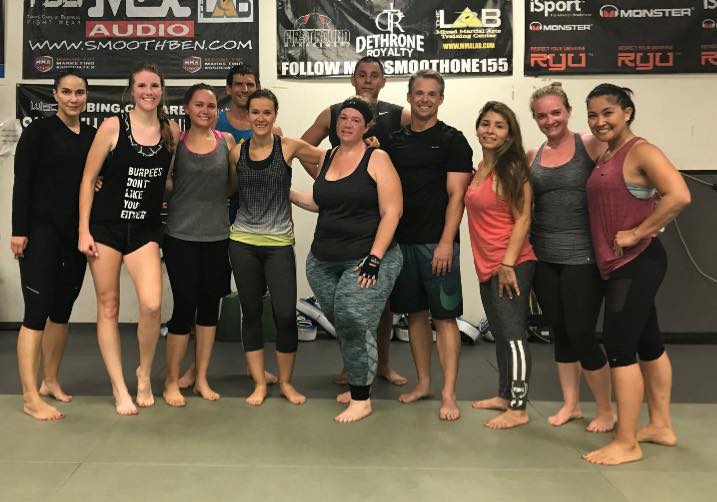 This is an interval based class intended to raise the heart rate and burn calories. All classes are developed to help each individual reach their fitness goals. These classes are organized for all levels and allow for each individual to go at their optimal pace.
Strength & Conditioning
This is a program that incorporates strength, coordination, and balance.  Each workout is created to improve individual as well as athletic performance by increasing body awareness, through a daily functional strength program. This is a great program for all phases of fitness, from beginners to advanced. Each person can go at their desired pace.
YOUTH PROGRAM
Give your child the gift of discipline confidence, integrity, and self defense while learning grappling and striking.
Achieve Your Fitness Goals
Classes are set up for all ages and skill levels, from family to accomplished professional fighters.